Pros and cons of playing at People's Poker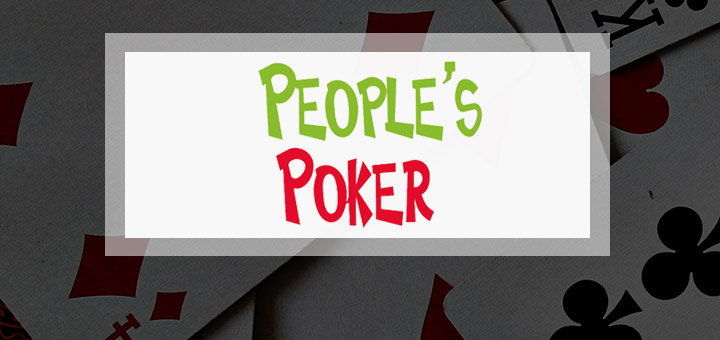 The People's Poker Review will help you quickly figure out whether to start playing poker for real money at this poker room. This is a room for Italian players only. You may have problems accessing the site. But there is also a plus - such traffic guarantees you big earnings. The room has a lot of weak players and few regulars. We note right away that the platform is safe. She has a good reputation and is officially licensed to provide services to players.
What you need to know about People's Poker
You can go to the official site of the room, but it is not translated into any language other than Italian. So you have to use automatic translation in the browser to understand something. There are not so many players in the room: usually there are 500-600 users online, at peak times up to 1000 players enter the Italian room. At the tables of the room, bets are placed in euros.
Variety of tables
The room is played in Texas Hold'em and Omaha. Hold'em limits go up to NL1000. But the main game is played at tables with lower stakes. Omaha is played at limits up to NL400. As a rule, there are 15-17 tables in the room with Hold'em, and 5-7 with Omaha.
There is also tournament poker in the room. It used to play frequent multi-table series, but recently started promoting small Sit & Go tournaments. They start almost every half hour. Big tournaments with high prize money start on weekends and sometimes on weekdays. You can register in them in advance and compete for prizes.
Client features
The software is identical to the software used at FullTilt Poker. The design has been changed, while the main functionality has been preserved. Players can use a number of options in the poker client:
You can quickly search for the tables and tournaments you need using a convenient filter in the lobby;
Users can find any poker players in the room using the search box;
Players will be able to customize sound and video parameters, change graphics, notifications;
Poker players are allowed to use trackers to collect and analyze game statistics.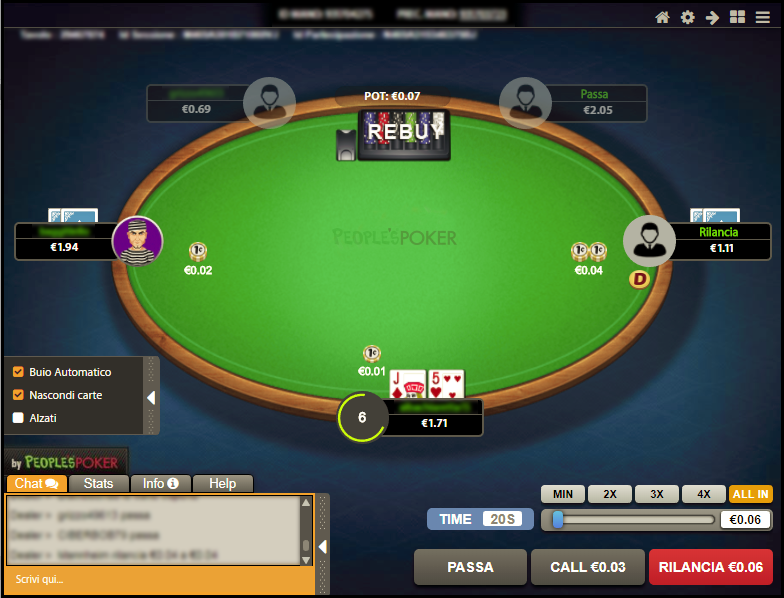 People's Poker Support
You can ask for help from the support service through the official website. But there is a problem - only applications in Italian will be considered.
We would not recommend that you communicate with Google Translate. You'd better find someone who knows Italian. And ask him to translate his your request.
Deposit and withdrawal of money
To make transactions, you can use the popular payment systems Skrill or Neteller. You will need to wait for your winnings to be credited up to 2 days... But when making a transfer, problems may arise: only players from Italy can make withdrawals and deposits of dengue. Therefore, you will need to either change your IP address or contact an intermediary company. There are special poker sites that help to make such operations.
Features of rake payment
You will need to pay a commission if you play for real money or buy a tournament ticket. The rate is slightly above average - 5-6% from the amount of the contribution.
Players will not be able to clear rake using the loyalty program.
Players from Russia do not leave so many reviews about the room. But most of them can be regarded as neutral. It is difficult for users to register, but those who manage to start playing on the site get a lot of profit from the game.
Part of the money is spent on currency conversion and difficulties with the input and output of money.
We would recommend only experienced poker players to try the game in this room.
Hopefully the People's Poker review has let you know more about the Italian room in 2019.