Partypoker to host Home Games tournaments with poker room streamers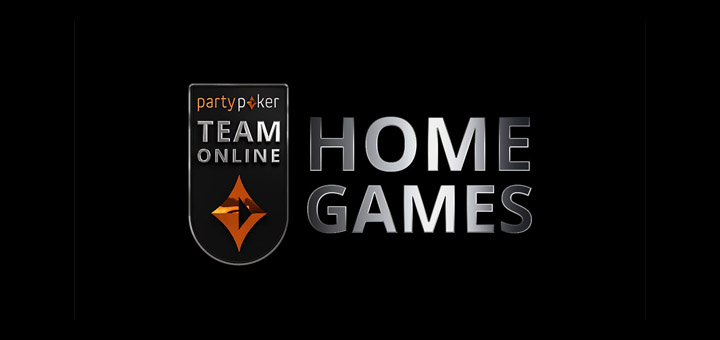 Room partypoker launches a new series of games called "Home Games", within which fairly cheap tournaments will be held. At the same time, they will be organized with the participation of streamers from the special team of the Team Online room.
These tournaments will take place every day starting May 31, with entry fees to enter from just $ 2.2 to $ 5.5. This means that almost everyone can play here. At the same time, there are additional rewards for knocking out the streamers themselves - $ 25.
All participants in these tournaments, who will be able to qualify for the finals at any of the tournaments in this series, will receive passes to the special Twitch Open tournament, which costs $ 11 and starts on Saturdays at 22:00 Moscow time. Here, too, there is an additional reward for knocking out streamers and special guests of the tournaments.
This promotion itself should attract a lot of players, but for additional motivation, the organizers will give the participants of all tournaments of this series a pass to the freeroll qualifier MILLIONS... A total of five of these freerolls will take place this year, all of which will feature pass raffles to the MILLIONS Main Event, which cost $ 10,300. The freeroll schedule is as follows:
The Vegas freeroll will take place on June 15th;
The European freeroll will take place on July 27;
The Caribbean freeroll starts on October 26;
The MILLIONS Online Freeroll will take place on 30 November;
The MILLIONS UK freeroll will take place on December 14th.
Tickets for these games will be awarded to those users who enter at least one game during the Home Games series.
Live broadcasts from the tournaments of this series can be watched on the channels of the streamers who will participate in these games. At the same time, the corresponding tournaments can be quickly found through a keyword search in the "Tournaments" section of the game client.
partypoker has assembled its new online streamer team this winter, and this is only part of the overall big promotion strategy for the room in the coming months. During this marketing campaign, the room will create and advertise its game content through the Twitch streaming platform, attracting the most professional streamers to collaborate.
Jamie Staples, one of the online team members, said that the streamers as a whole are happy to host these themed tournaments, as it will allow their fans and subscribers to play with streamers at the same tables.