PokerDom - play from your home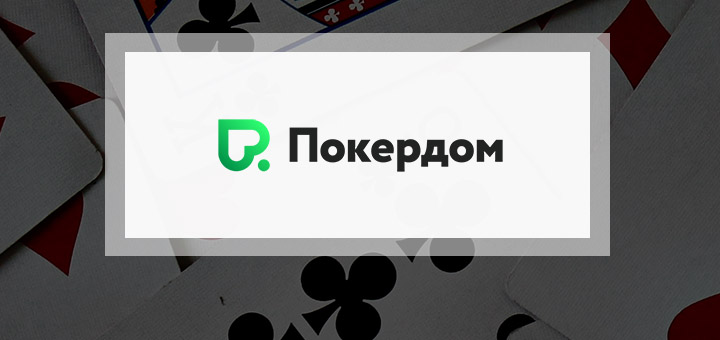 The topic of this article is a review of PokerDom, one of the few domestic gambling sites that, in their potential, can compete with such giants of the poker industry as Pokerstars or Partypoker... But at the same time, it is a completely Russian-language resource created specifically for the comfortable play of players from Russia.
Creating an account at PokerDom
To assess the advantages and disadvantages of the resource, it would be nice to go to the client's lobby and feel everything with your own hands. Indeed, in the world of high stakes, it is difficult and reckless to take anything on faith. But here we are faced with one small difficulty. It is impossible to do this without registration, and therefore we create an account on PokerDom.
To do this, you just need to open the form by clicking the "Register" button. Then fill in the proposed form with personal data and verify the specified mailbox by clicking on the link that came in the letter.
All of this is really simple and not too time-consuming. And here it is important not to get carried away, and limit yourself to creating only on one account. Multi-account on Pokerdom is prohibited. The scam will surely be discovered, and the perpetrator will be punished.
Verification in the room
But since we have already taken up the registration red tape, we will move a little further and confirm our identity to the administration of the room. Only real players have the right to play on the site, and even more so to withdraw money from there. Yes, and without a deposit bonus, you can really get it only after the scans of identity documents are provided.
So, in order to prove that you are you, you need to log in to the client and go through the following route with clicks: Checkout → Profile settings → Document verification.
In the last tab, you enter your phone number, which will receive some code, and upload a photocopy of your passport or driver's license. And then, within 48 hours, specially trained people will authenticate the information provided and make you a full member of the poker community. Now you can look around.
Poker House: place ruble bets
The first thing that catches your eye is the ruble tables. If you did not pay attention to the presence of the national currency at the time of registering your account, then it's time to do it now.
Money is easier to count.
There is no need to convert money and lose a percentage of the amount on it.
And the withdrawal of rubles to the Sberbank card is made as soon as possible and without additional commissions.
If this is not interesting for you, then no one bothers to play for dollars or euros, or even make bets with conditional chips.
What can you play?
Now comes the fun part. Disciplines and tournament series provided on the room. The resource contains all the popular types of poker in the 21st century. From Pineapple and Omaha Hi / Lo to 6-max Texas Hold'em. There is no less wide selection of game limits, speed modes, as well as table fullness. Nothing that could make the room stand out from the competitors, but also without gaps for which one would have to blush.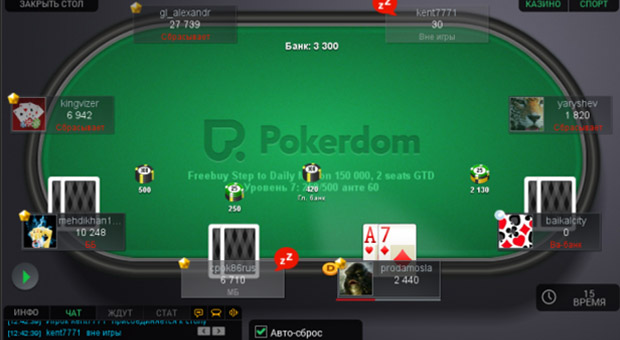 And here is the series Global Cup of Online Poker - this is really a phenomenon of the level that not every poker site can boast of. 290 tournaments in various disciplines. Buy-in from one hundred to 55 thousand rubles. The prize fund is about a million dollars. And with all this, you can even take part in the holiday by qualifying there through satellite tournaments. A great opportunity to become a millionaire without investment.
And we will end the review with a pleasant surprise for those who liked the room and who would like to throw some money there. So, especially for new players, the administration of the site gives a hundred and fifty percent bonus on the first deposit. Which can increase your starting bankroll by as much as 30,000 rubles. And you don't need any promo codes for that. Deposit an amount from 400 to 20,000 thousand rubles and the funds will be credited automatically after wagering.
If you liked the review of PokerDom, register and start playing poker for money !.