Russian player finished second in Spin'n'Go with $1.2 million jackpot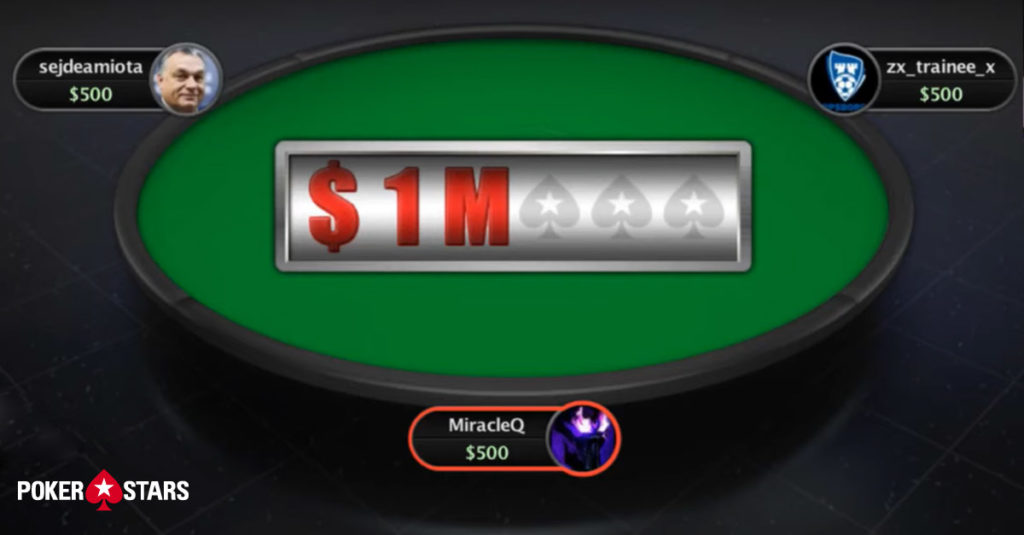 Last Sunday almost became an hour of triumph for the Russian player playing on Pokerstars under a pseudonym MiracleQ... The famous Spin'n'Go, considered one of the most recognizable red-of-spades labels, hit the jackpot table he played at.
This meant that if successful, the Russian would become a millionaire: according to the rules of this promotion, in a game worth one hundred dollars, on which such a jackpot falls, the winner receives a million dollars. His rivals do not go to waste either - for the second and third places, generous "stars" give $100 thousand each.
When MiracleQ knocked out the first opponent - the Norwegian zx_trainee_zit seemed that luck was near. Having SB, he made a minraise, to which he immediately received a call from the Russian player, and when the flop came nine, ten and six, the guys went all-in, as a result of which both players formed a pair of tens. But the jack came on the turn, and MiracleQ had two pair, so the Norwegian had to leave the table.
With 1150 chips in the 20/40 blinds, the Russian didn't have to worry - the Hungarian sejdeamiota, who remained at the table, had only 350 of them. However, something went wrong, and by the final hand MiracleQ's stack was already quite short.
The Hungarian player pushed in with a pair of fours, the Russian responded with a jack and a nine, but two sevens, ten, two and six came to the board, and MiracleQ also had to be content with one hundred thousand dollars. And sejdeamiota became a millionaire - as they calculated later, in 33 distributions within 11 minutes.
By the way, it was not difficult to calculate: this game was seen live by all subscribers of MiracleQ, which is a streamer and broadcasts games for cash on Twitch... So at least three thousand people were able to sympathize with the Russian player immediately after the end of the game, and those who wish to do it later can always watch the epoch-making record.